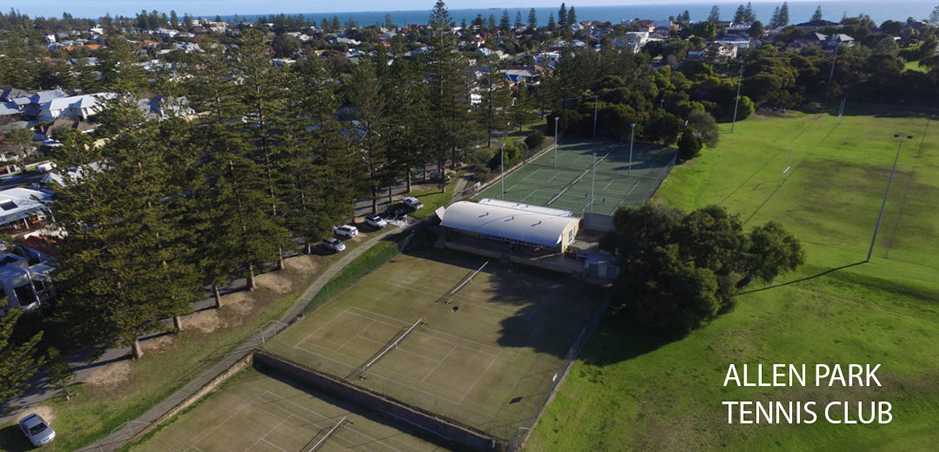 The Friendliest Club in the West
What's on at Allen Park
Allen Park Tennis Club has a huge and exciting array of new tennis opportunities for both members and non-members. If you are a beginner, improver, want to improve your fitness or hone your skills, we have something for you.
It's not just about the tennis......
Allen Park Tennis Club is located in an idyllic setting amongst the Norfolk Pines and adjacent to the plentiful playing fields of Allen Park and a short walk away from Swanbourne Beach with the popular Shorehouse Restaurant. The club and surrounds provide a wonderful environment to play tennis and enjoy the popular social events that have become a feature of the club. The club not only offers good quality tennis and the opportunity to form competition pennant teams but also a welcoming and warm community atmosphere that ensures great attendance at the many events and occasions organised by the club.
Family Friendly Social Tennis on Saturday afternoons
We welcome family members to our family-friendly Saturday afternoon social tennis.  During the summer months some parents have organised help with little kids whilst mum and dad have a social hit of tennis – if you have children you are welcome to speak with the other parents with a view possibly to joining in arrangements for "sharing the caring".
News Updates